Updated on 24 Jun 2013 @ 0000HR
After a week of hazy sky, we finally have 1.5 days of sunshine break due to a change in the wind direction, but now our neighbor, Malaysia, is badly hit. Hopefully, the seeding of the rain works, else the changing of the wind direction, we will be suffered again. These events unfolds really tell us the environment is very fatigue and we can't take things for granted. We ordered plenty of N95 mask, standard and those "breathable" type (more suitable for those with breathing difficulties) which will arrived this week. If you need those and still can find any, give us an email. (The market should be plenty by then, if not snap up). We also find update where you find those air purifiers and masks seller below)
Lasted updated on 21 Jun 13 @ 1250 hours
http://www.channelnewsasia.com/news/singapore/psi-hits-new-all-time/719496.html
Last updated as 19 Jun 13 @ 1555 hours.
Information extracted from NEA SG
3-hr PSI: 172
(
Unhealthy
)
- See more at: http://app2.nea.gov.sg/#sthash.4e6JxZ57.dpuf
Dengue Fever and Dengue Haemorrhagic Fever (a more severe form) are the most common mosquito-borne viral diseases in the world. To prevent the spread of dengue fever, you must first prevent the breeding of its vector, the Aedes mosquito. The Aedes mosquito is easily identifiable by its distinctive black and white stripes on their body. The Aedes mosquito's life-cycle averages seven days.

Current, we are in state of dengue endemic and thus making us more susceptible to the illness, which is transmitted by the Aedes mosquito. There is no vaccine for dengue yet. However, we can have alternative remedies to prevent mosquito breeding in clean, stagnant water easily found in our homes. By frequently checking for and removing stagnant water in the homes, can prevent their breeding.

Yes! You too can play in the role for our environment and our families to break the irritating mosquitoes' breeding cycle.
Do the 10-minute 5-step Mozzie Wipeout
Image extracted from NEA website
| | |
| --- | --- |
| 1. | Change water in vases and bowls on alternate days |
| 2. | Remove water from flower pot plates on alternate days |
| 3. | Turn over all water storage containers |
| 4. | Cover bamboo pole holders when not in use |
| 5. | Clear blockages and put BTI insecticide in roof gutters monthly |
Prevention is better than cure. I pop our neighbourhood Guardian Pharmacy. Seriously, their mosquito repellent shelf just left a few patches, spray and candle. They informed that for the past week, the items on shelf went off like hot cakes. I clear all the 5 patches and candle. Total spent $15. My two cents view on candle, the aroma after I lit up candle is rather unnoticeable and insects still flying around but not close to the candle ... :(
I search online and found similar patches can be purchased over at Qoo10 Sg. Indeed, I made some purchases at Qoo10 Sg, spending less than $200 with mosquitoes lamp, trap, patches and bracelets.
So far, I received my patches and bracelets. I wore 2 patches and orange bracelet out to Ang Mo Kio area during evening. I smell like herb repellent, as a small girl was telling her friend that she smell plant nearby.... :p
Here some some items I bought over at Qoo10 Sg. No obligation!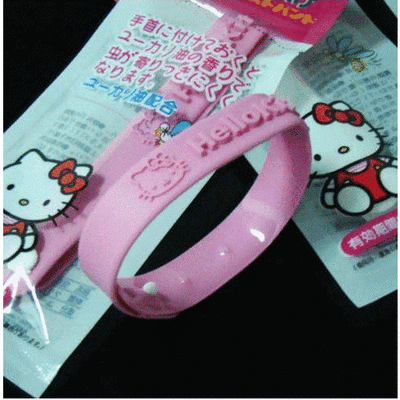 Haze S'pore is back again. I believe you have read and heard from local news that the haze has been here for dayz.... Sign... I kept having irritation on my eye and nose. I have my nose stick (nose inhaler) just to prevent irritation. Using clear and clean water to wash my eye. My eye felt sting when I am outdoor...
So, what good in those gadgets??
Most of the time, few colleagues entered office with strong cigarette odor. To none smokers, it is unbearable and uneasy too. It is also "hard" for us to inform smokers that we need fresh air... (No hard feeling) Since, one of my good pal tested the gadget in the office. Well, it works. No more cigarette odor. Miracle!
When you want to get rid of new car smell, just, a small car anion purifier, works well.
Reasons I like this gadgets,
Simple and minial power consumption used

Powered by a small size and light weight

Economical

Easy to carry

Z

ero maintenance

Vibrant colours (Blue, Green, Orange & Pink)

Produce cleaner air in environment for young children, older folks and WE!
Before I buy this gadget, I am amazed of its wonders... Something which I ever wanted to get - LED anion from Korea. Same technology.
Watch this video
here.
Otherwise, when you go outdoor, do wear a mask. Currently PSI 401 @ 1200pm on 21 Jun 13.
Stay pink and away from haze. Remember to drink more fluids. Boil
green bean soup
to clear heaty-ness.